Bicycle trips of the summer school to Tyniec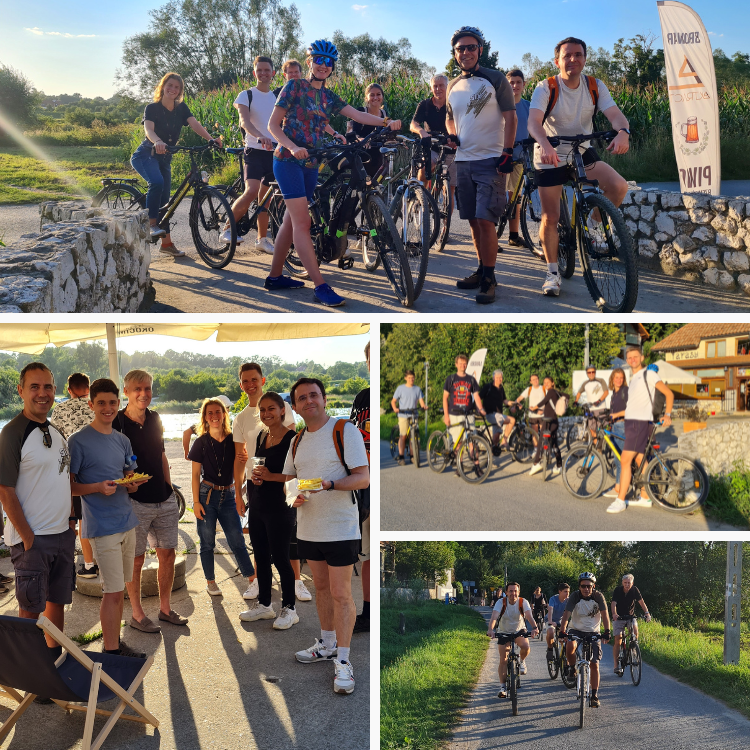 A bicycle trip to Tyniec is one of the favorite recreational destinations during the Prolog summer school. It combines visiting a medieval historic abbey with outdoor activities. The bicycle route to Tyniec runs along a specially prepared bicycle path along the Vistula flood embankment.

An unquestionable advantage of this road is its attractive location. On the one hand, we are constantly accompanied by a beautiful view of the Wola forest, the Camaldolese monastery and the Institute of Polish Studies of the Jagiellonian University, while on the other side you can see the towns of Bodzów and Kostrze near Krakow.
A short history of Tyniec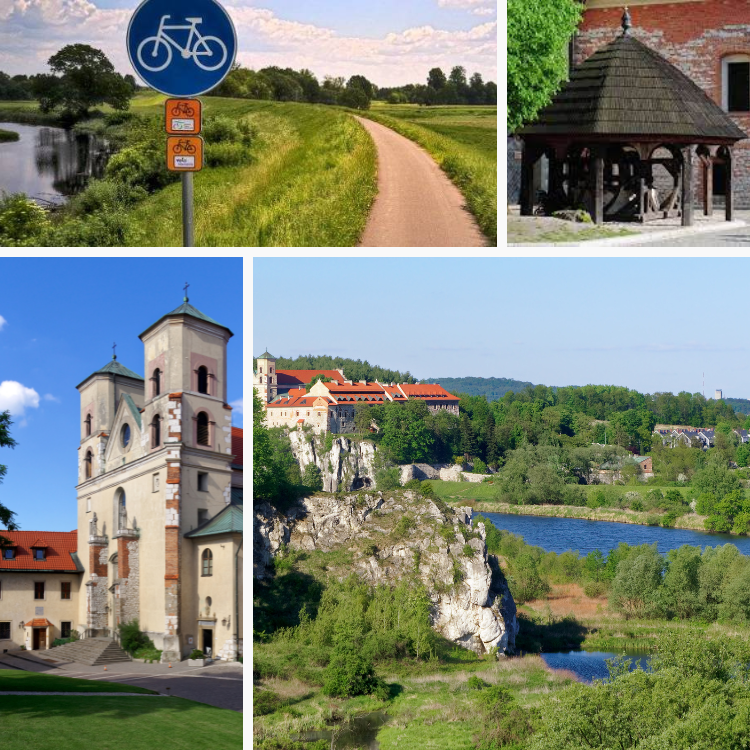 The length of the one-way trip is approximately 13 km. The trip either way, depending on the stops, time of sightseeing or meal, takes 2-3 hours. The route is relatively easy and pleasant. We organize trips in the afternoon, after the lessons are finished. We start from the Krakow Market Square, where we rent bikes together.

The first settlement in Tyniec took place already during the Mesolithic. It was in Tyniec that traces of the first silver coin mint in today's Poland were found.

The real splendor of Tyniec began only when Polish kings established the Benedictine Order there, in the 11th century. On a hill, on the Vistula River, the Benedictines built a monastery with a beautiful view of the Vistula and the entire surrounding area.

Monuments of the Tyniec Abbey:
– Monastery church – the three-nave church has a gothic presbytery and a baroque central nave. Inside, the most valuable monuments are:
– Rococo main altar in black marble, depicting the Holy Trinity and the apostles of St. st. Peter and Paul.
– Late baroque boat-shaped pulpit in black and gold tones.
– In the long presbytery, which is the monastic choir, there are stalls from the 17th century, decorated with motifs from the lives of saints, including St. Benedict

Monastery buildings:
– Monastery cloisters in the Gothic style
– 14th-century chapter house
– Opatówka from the Middle Ages (houses a small museum)

– A historic well from 1620 in the middle of the courtyard.
– Two gates to the monastery.
– Renaissance garden.
– Defensive walls with towers.