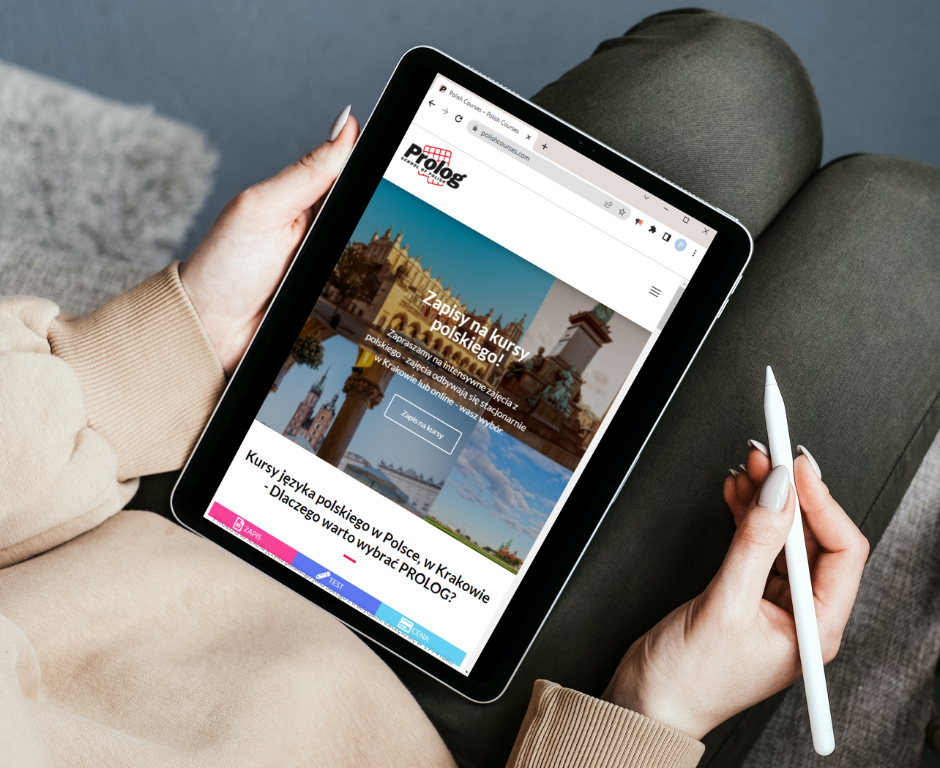 Join us for an extraordinary journey into the world of Polish language at Prolog language school in Krakow!
Do you dream of mastering at least the basics of the Polish language and are looking for professional courses that will allow you to achieve this goal? Do you want to gain confidence and freedom in communicating in Polish? Our school offers Polish language courses created especially for you! Prolog is located in Krowodrza – the central district of Krakow. We specialize in teaching Polish to foreigners and offer courses at different levels. Learning Polish may seem difficult for beginners, however, regardless of your level of Polish, we will find a solution that will allow you to master the language to your satisfaction.
List of courses offered by our school.
Choose from our offer: – summer courses if you want to get to know not only Polish culture, but also the language during your holiday trip to Poland. On summer courses we offer a lot of attractions – sightseeing in Cracow, visits to museums, bicycle and canoe trips in and around Cracow, breakfast workshops and much more, – year round courses, when you want to take your time to learn the many nuances of the language and listen to our difficult but beautiful language, – semester courses, if you already live in Krakow and only have time in the afternoons to polish your Polish language skills, – individual courses, if you want to adjust the subject matter and pace of the classes to suit your own mode of work, – online courses, when you want to learn from anywhere in the world.
Achieve your language goals with Prolog!
Our qualified team of teachers is well aware of the specifics of teaching Polish as a foreign language and will help you achieve the goals you set when you enroll in our course. At Prolog we focus on communication and teaching Polish in Polish, and we try to approach each student individually, so we offer both group classes and individual lessons, tailored to your needs. During our classes you will not only gain a solid foundation of grammar and vocabulary, but also every minute will be an opportunity to practice Polish by conversing with your teacher or other students.
Without a doubt, it will be the best language adventure of your life.
Whether you prefer traditional classroom lessons in Krakow or want the convenience of online lessons, at Prolog we meet your expectations! Start your Polish language adventure at our school and we promise quick results. If you need help, we'll be happy to answer your questions and advise you on course selection. To do so, contact us by email: polish@prolog.edu.pl