Ul. Bronowicka 37
30-084 Kraków
In the Summer months we also offer a fantastic social and cultural program, with carefully selected visits to the most atractive places, and those more unique and thus rarely visited by regular tourists.
We also do day-trips or short excursions at the weekends.
Within your course you are likely to experience: 
get-together and farewell party,
guided tour – Old Town and Kazimierz (the former Jewish district) or Nowa Huta (the "model socialist city")
cinema, theater, and pubs with live music 
a day-trip to Zakopane (very popular Tatry mountains resort) + mountain hiking
workshops on Polish culture, songs, films etc., as well as "pierogi making", "kiszenie ogórków", Polish breakfast workshop, and many others.
The culture program is offered as part of the extracurricular activities in the Summer, and parts of it also off-season. Some small additional costs like museum or cinema tickets may occur.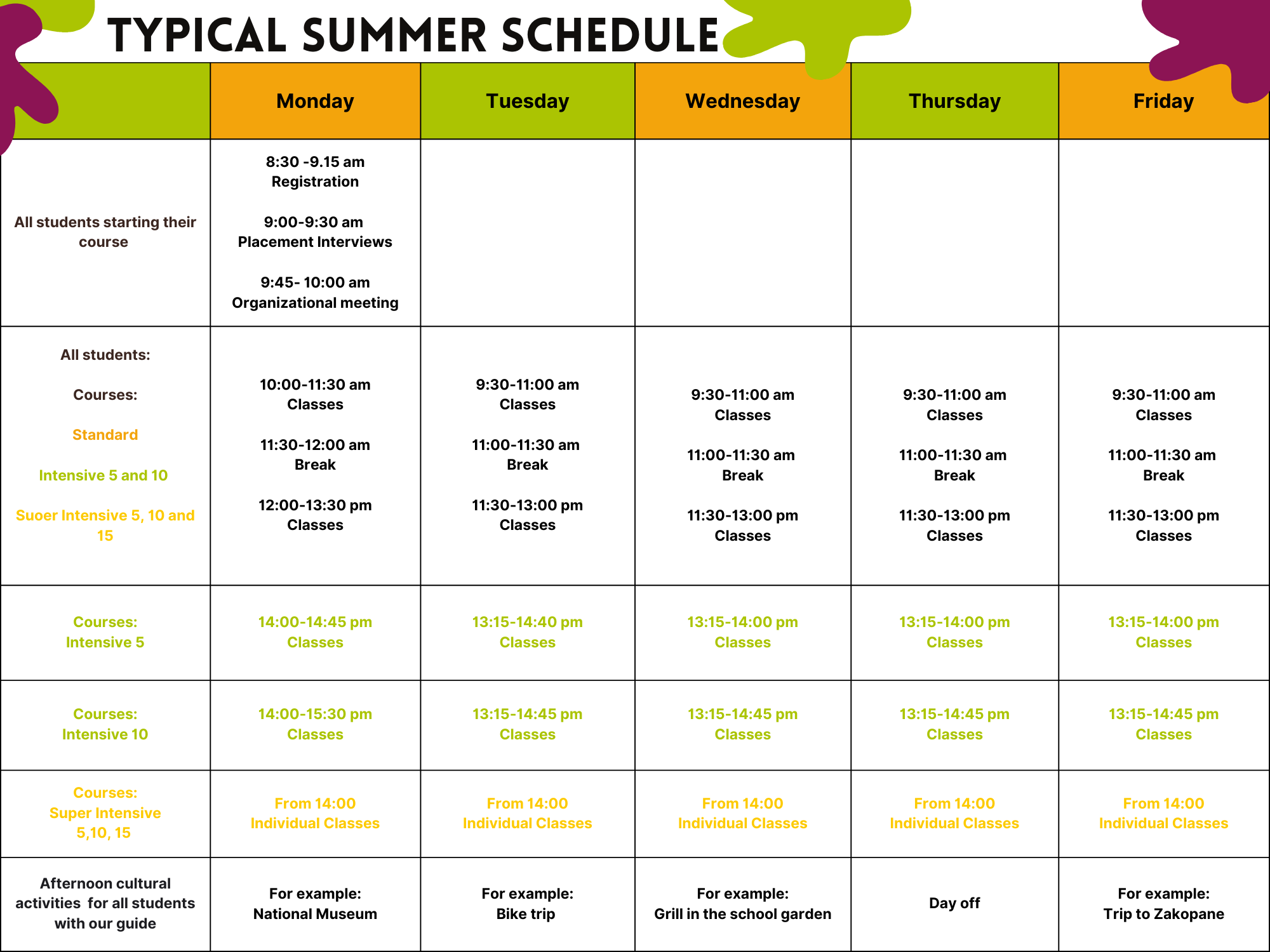 Warning! The schedule may vary.