Dear student! 
During your summer Polish course, you can't miss the extraordinary place that is Zakrzówek. It's a magical swimming area and natural oasis located in the center of the city. It's a place where rocks were once mined and is now a unique recreational complex. Converted from a limestone quarry, the area offers an unforgettable experience for everyone, regardless of age. The area was once part of Krakow's fortress, and today we can go to Twardowski's Rocks for a walk or climb, take a bike path around the quarry or sunbathe on the beach.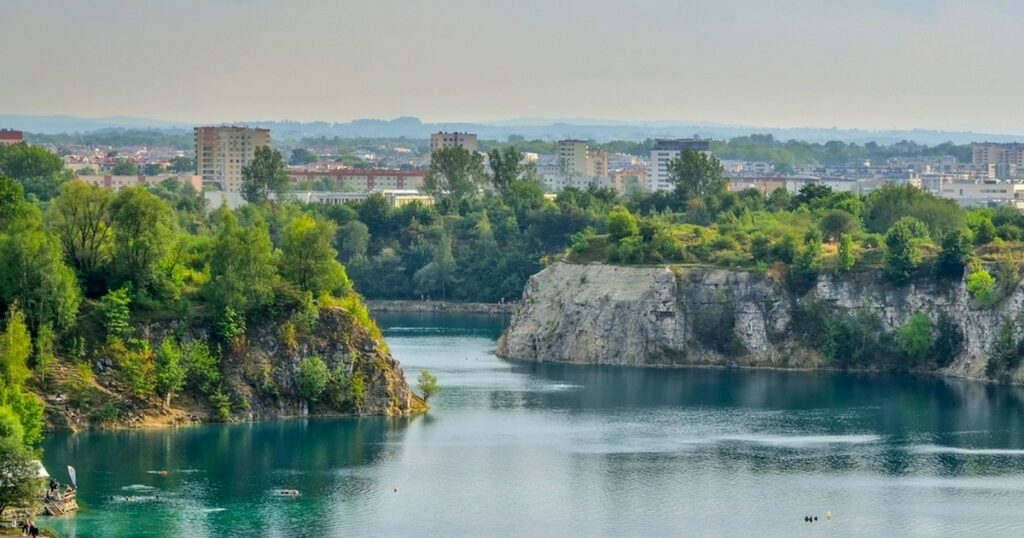 A paradise for water lovers.
Zakrzówek is the perfect place to relax after classes on summer days. Surrounded by a scenic lagoon, the swimming pool offers crystal clear water that invites you to take a dip. You can cool off during the hot summer days and enjoy the beautiful water landscape during the cooler periods. Swimming pools, floating piers and beautiful beaches make bathing in Zakrzówek a real pleasure for visitors, worth the experience, even if you sometimes have to wait in line to enter. Entry is free, the number of people staying there at one time is limited, and the pools are very popular, especially on hot days. For the impatient, there is an unguarded beach at the water sports center, located near the main entrance.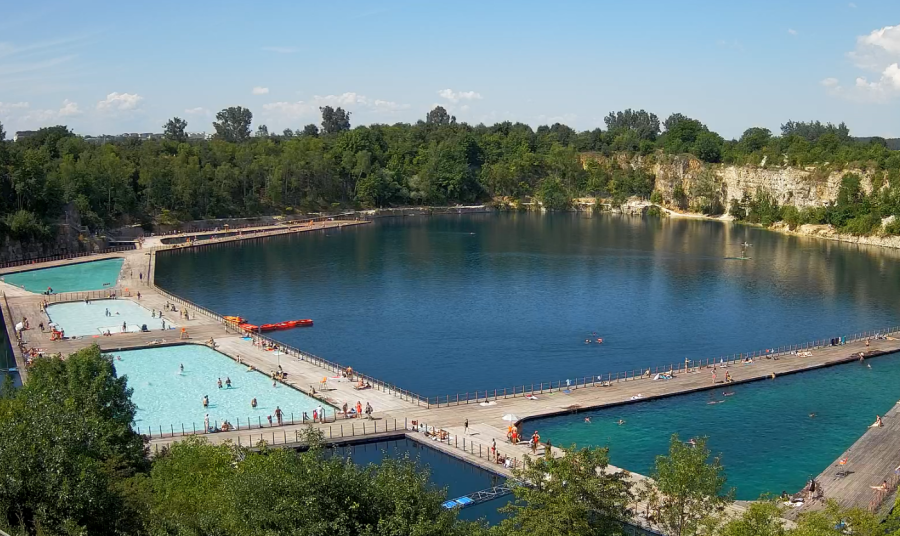 A natural oasis.
Zakrzówek, however, is not just a swimming area. One of Zakrzówek's greatest treasures is its extraordinary nature. Walking along Zakrzówek's paths, you can enjoy unique landscapes and discover natural wonders. Next to Zakrzówek are the Twardowski Rocks, a legendary
place associated with Polish folklore. According to legend, the magician Twardowski used to leave his rocky hideout to meet with the devil. This story gives uniqueness to this place, creating an amazing atmosphere that is worth feeling on your own.
Discover the charm of Zakrzówek.
Zakrzówek is a place that should be on every student's list of places to visit. It is the perfect place to escape from the hustle and bustle of the city and feel the holiday atmosphere. Its remarkable history, excellent swimming area and abundance of nature create the perfect mix for all
those who want to discover the beauty of Krakow and its surroundings.
How to get there.
Zakrzówek can be easily reached by public transportation. The route from Bronowice to the bathing area usually takes about 30-40 minutes.

Access by public transportation:
Bronowice (streetcar 4/8/13/14/24) — Biprostal (bus 194 direction Pod Fortem) — Kapelanka — 6 minutes on foot
Live camera
Cameras placed at the lagoon allow you to see what the situation is like at the swimming area at any time. They are especially useful when you want to see how many people are already there, or what the weather is like.