In May, we've opened Coffee Corner, where everyone can relax with a cup of aromatic, warm coffee.
What can you find in the Coffee Corner?
Coffee maker – freshly ground beans will stimulate your senses.
Paper cups – convenient, with the possibility of closing them with a lid.
Sugar and spoons – to adjust the taste of the coffee to your preferences.
Milk – the perfect complement for those who like a milder coffee taste.
Water dispenser – always filtered, chilled water.
A comfortable couch and armchairs along with a table – so you can sit down and take a break from everyday life for a while.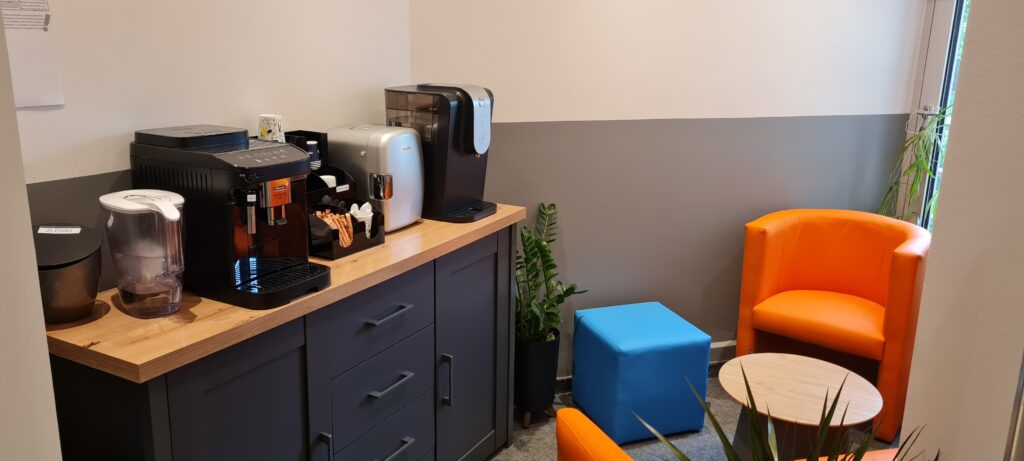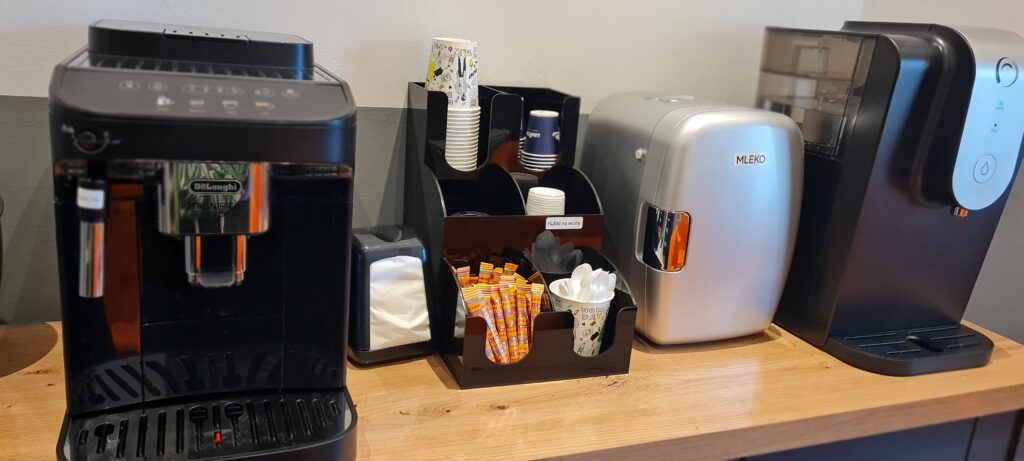 We invite you to take advantage of the Coffee Corner. Take a moment to relax, chat with other coffee drinkers and enjoy a delicious cup of coffee 😊 It's a nice, pleasant place, providing an opportunity to chat in Polish!