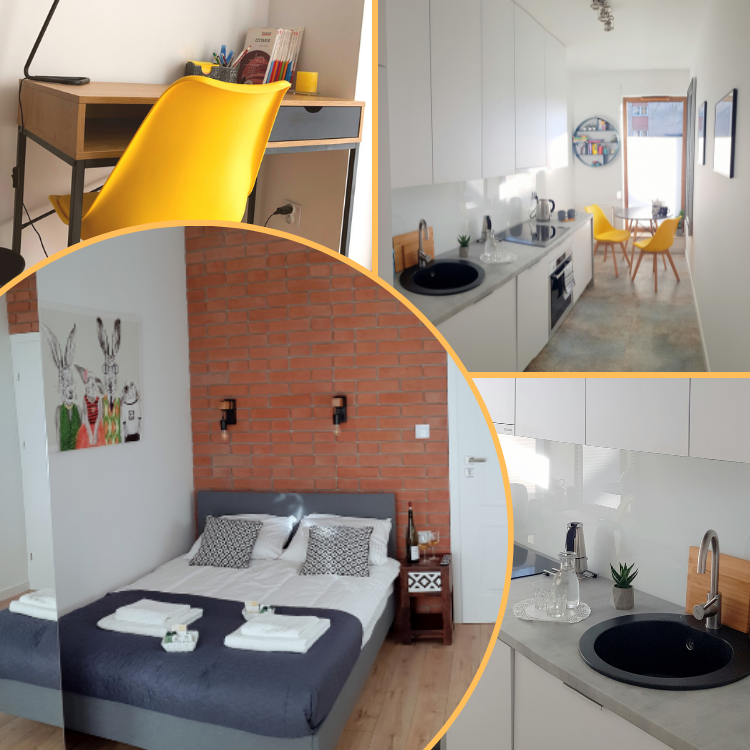 In 2022 we have added two accommodation options for our students. They are both very convenient, as they are either 200 meters from the school, or virtually… in the school:)
The first one, that you can be book as "PROLOG apartment" is situated in a new, luxury apartment building, within 2 minute walk from PROLOG. Choosing this option you are booking a room in a two-room ground floor, nice, new flat. One of the room has access to a private garden where you can enjoy your morning coffee.
The "PROLOG residential" option was extended by the top floor of the PROLOG building itself. Booking in one of the three available rooms, you will have the luxury of coming down to the classes wearing your "pantofle":) There is a common room, a fully equiped kitchen, and a toilet at your disposal.  The "PROLOG residential" option is available in the summer only.