Ul. Bronowicka 37
30-084 Kraków
pon – czw : 8:00 – 21:00
pt : 8:00 do 20:00
PROLOG is one of the oldest schools of Polish – established in 1994 it immediately attracted the most profesional, dedicated, and enthusiastic teachers, for whom teaching Polish was a job much beyond the frames of a profession. And this, enthusiasm and professionalism, is what we, after all these years, guarantee! Signing up for our courses you can be certain of a rapid language progress, and enjoy the attractions of the Summer cultural program and other activities. Enjoy being a PROLOG student!
Dołącz do naszej społeczności online!
Najnowsze informacje ze szkoły
New accommodation options
In 2020 we have added two accommodation options for our students. They are both very convenient, as they are either 200 meters from the school, or virtually… in the school:)
The first one, that you can be book as "PROLOG apartment" is situated in a new, luxury apartment building, within 2 minute walk from PROLOG. Choosing this option you are booking a room in a two-room ground floor, nice, new flat. One of the room has access to a private garden where you can enjoy your morning coffee.
The "PROLOG residential" option was extended by the top floor of the PROLOG building itself. Booking in one of the three available rooms, you will have the luxury of coming down to the classes wearing your "pantofle":) There is a common room, a fully equiped kitchen, and a toilet at your disposal.  The "PROLOG residential" option is available in the summer only.
Last summer was a bit unusual, hence unusual workshop arrangements. Most of them were took place online, after the online lessons. So the students had a Chance to learn how to make delicious "ruskie pierogi" so that the Poles would be amazed that it's not their mamas' who cooked them.
Mr Łukasz Wierzbicki, the author of "Dziadek i niedźwiadek" told as a compelling story of Wojtek the bear, who fought in World War Two alongside a band of Polish soldiers, shared their beer and cigarettes, and eventually their fate…
"How to become Polish in an hour" was a workshop that gave a good opportunity to uncover the trics of Polish pronunciation, as well as to… find out what locals like to eat and drink (hint: it's not all vodka!).
Are you familiar with Polish gardening vocabulary – kosiarka, kosić, ścinać, siekiera, pielenie, chwast, płot, pies sąsiada? These, among many others, were the vocab and expressions you might have had a Chance to learn at "Basic gardening" workshop. In fact, yo still have this opportunity – https://www.youtube.com/watch?v=HiG6WQOs9XA&t=33s  – Enjoy!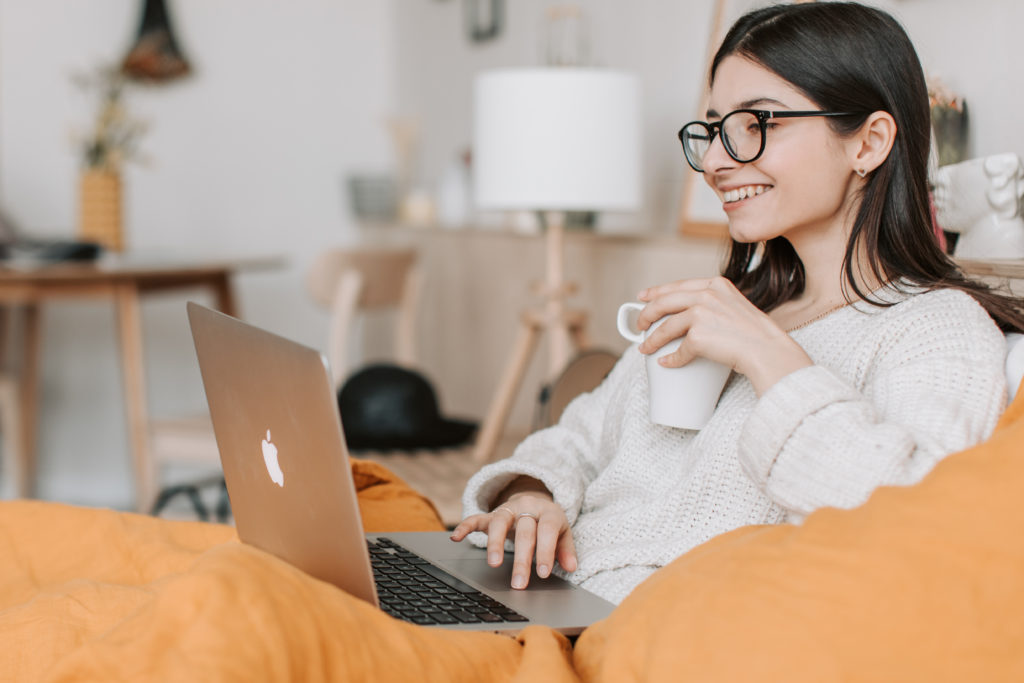 2021 – New year, new challanges
2021 – New year, new challanges
Hurrah! New year, new courses in Krakow, new people. We have been teaching throughout the last year even though in small groups. Just organize yourself and come to Krakow – we will find the safe accommodation for you, so all you need is willingness😊
If you are however stuck in your country, you still have the online option – just get in touch with Ania (polish@prolog.edu.pl) – she will gladly help out in arranging everything.
New, attractive program of extracurricular activities in the Summer, including wildwater canoeing, out of the box Krakow sightseeing, hiking in the forest – from Kościuszko to Piłsudski Mount, and many other events…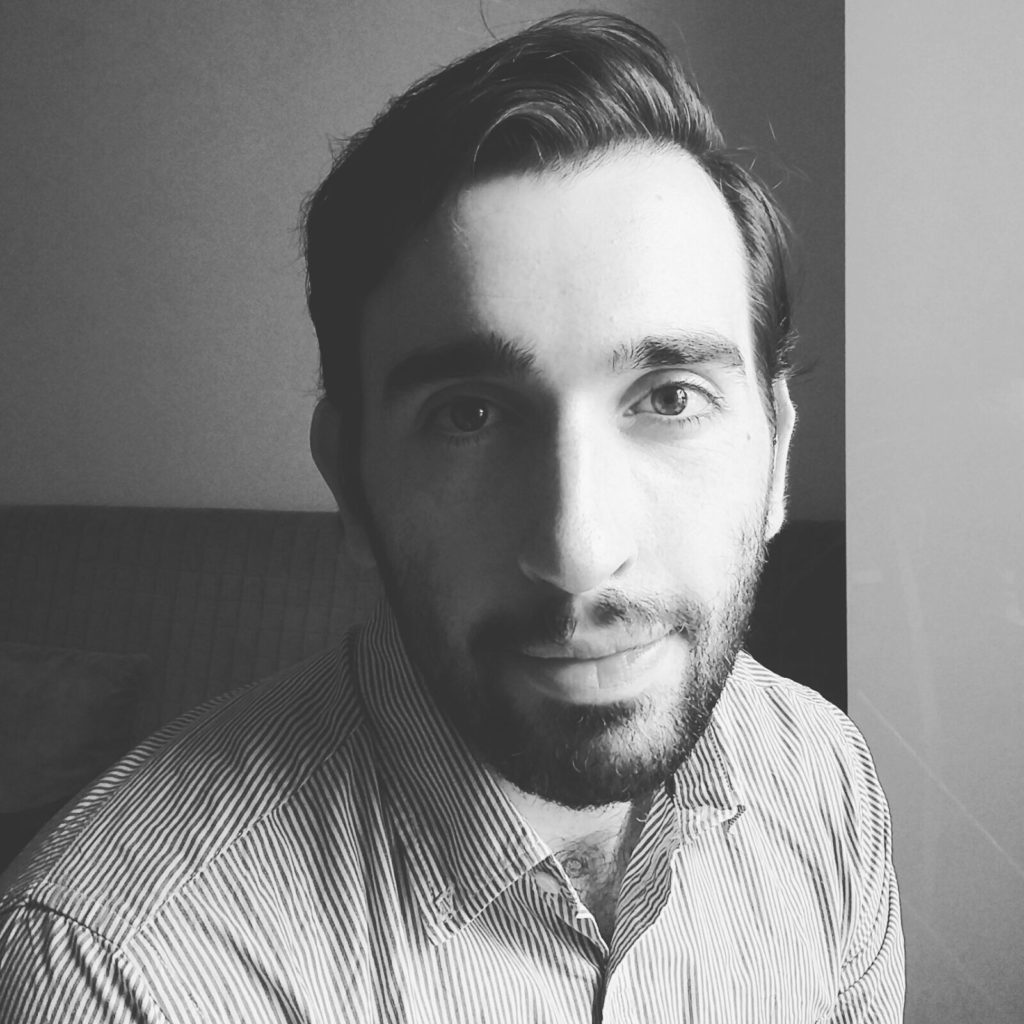 Michael Lo Piano

United States of America
Greetings. My name is Michael Lo Piano and at the time of this writing I am currently finishing up the fifth year of my PhD at Yale University and my year in Poland under the Fulbright grant. I began my time at Prolog having only marginal experience with Polish before arriving. I had only ever been to Kraków for a few days for a conference and had spent about fifty hours in an elementary semester course before my arrival. Nevertheless I was and still am deeply impassioned by the challenge and experience of learning new languages. My need for Polish was such that without it, I would have been unable to read the body of scholarship necessary to write my dissertation. Furthermore, I had a limited time to acquire the language before my exams for doctoral candidacy the following year. Therefore, it was for me of the utmost importance to ensure that I found a program that would accommodate the intensity and duration of training necessary for me to accomplish my goals. I was on the clock. Hence did I find Prolog and hence did I have the great pleasure of working with its team of instructors, twice having enrolled in Prolog's Summer Super-intensive courses (20 group classroom hours and 15 individual hours per week) in 2017 and 2019 totalling a combined 770 classroom hours over 22 weeks. I arrived in Bronowice, the westerly neighborhood a 10-minute tram ride from Kraków's Stare Miasto unsure of what to expect, though excited to begin my journey. I found myself an AirBnB on Prolog's doorstep, fully anticipating my need for convenient access given the amount of time I planned to spend at the language school. Days began either at 9 or 10am depending on the week of the program beginning with group work for the first two 90-minute sessions with a 20-30 minute break in between before proceeding to my 3-hour individual tutorials. In group work, class sizes were kept small, usually no more than 4 or 5 students to a 2-week session with flexibility of advancement according to level based on performance and comfort within each group setting. Should it have been obvious at any point that my progress have accelerated thanks to my individual lessons, Prolog's helpful and friendly staff and directors easily accommodated my needs. Classes themselves frequently rotated instructors while keeping with the same central textbook series, Hurra! , and its lesson structures. Thus was material kept in a gradually building continuity, but with fresh energy, teaching styles, and approaches to lessons befitting of the individual freedom of instruction afforded each of Prolog's teachers. Individual lessons progressed similarly. Some instructors favored (to my delight) an extensive drill and recall approach to ensure material I learned stuck. To this day I am thankful for the extensive practice as Polish opens up with respect to the fluidity and rhythm of its expression once the bases of case and aspect become second nature. Once these early repetition-focused individual lessons had accomplished their missions, my lessons became increasingly more individual, as most participants tend to enroll from the A0-B1 levels. As such, my instructors together began involving their own content and materials – lectures, films, poetry, folk songs, blogs, news articles, editorials, and literary selections of my own choosing, together with advanced grammar and stylistic concepts from varied preferred handbooks. However, my teachers were keen to realize that not education happens in a classroom, and several of my instructors took me out to various locations around town – notable and memorable spots in Kazimierz, Stare Miasto, Podgórze, and Nowa Huta – in order to have fully immersive lessons in the world. They facilitated that I translate Latin inscriptions scattered throughout the city into Polish, that I actively engage with shopkeepers, ticket collectors, and city officials using the skills I had picked up in the classroom, and instructed me to prepare walking tours for them to be narrated in Polish. After two intensive summers, the results were everything that I could have hoped for. I could read my academic scholarship, both recent and archaic. I could engage regularly and indefinitely with locals in various official and unofficial contexts. I began giving talks and speeches in Polish around the country and shared many wonderful experiences during my year living in Kraków thanks to the dedicated team at Prolog. Beyond the experience of my lessons and their highly efficacious results, Prolog also welcomed me to an enjoyable summertime experience in one of the world's most beautiful cities. As a historian of the Renaissance, Kraków itself already drew upon my innate interest in its history, culture, and architecture. However, through Prolog, I was introduced to many more of the city's social and cultural attractions than I would have thought to investigate on my own. Prolog's social guides brought me and my fellow students to museums, parks, national monuments, and introduced us to interesting locales scattered throughout the city's vibrant social and commercial scene. Personally, the experience made Kraków feel like a second home after a mere few short months and immensurately eased my transition to living and working on my research full time in Poland. On the whole, I would not second guess my decision to have embarked on my path toward Polish fluency with Prolog. No other program nor language school in Poland or the United States was, is, or has been comparable in the amount, intensity, and duration of their offered instruction, nor would I doubt any institution comparable in its results and overall experience. Prolog provides an experience that suits not only the casual and curious language learner, rendering a language quite difficult to master for foreigners easy to get started with, while at the same time offering the possibility for advanced and ambitious learners to engage with the material at an intensive pace with skilled instructors which go above and beyond their call to enrich their students minds and experiences both inside and outside the classroom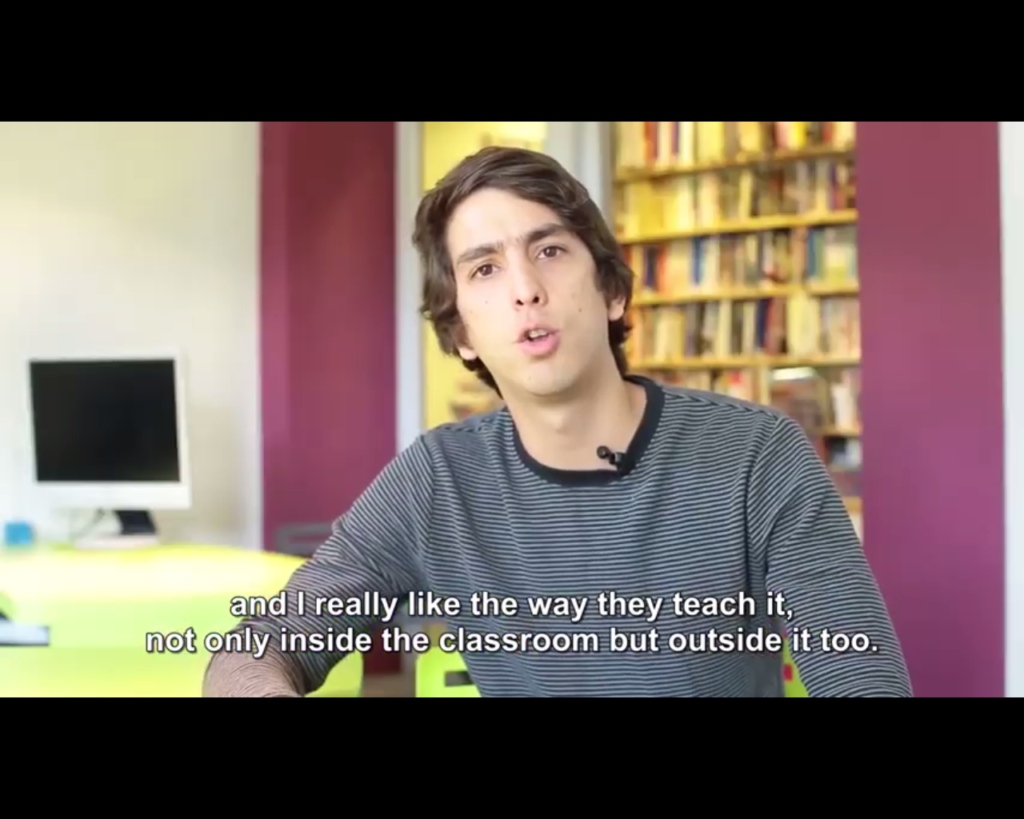 ¡Hola! Soy Carlos y soy mexicano. Tengo cuatro semanas estudiando intensivamente polaco en Prolog y me gusta mucho la manera en como lo enseñan, no solo dentro de aula sino fuera también. Es una experiencia muy muy padre y se la recomiendo a todos y no se arrepentirán si vienen. ¡Adios!
Sprawdź siebie!
Podejmij test online!