On the occasion of the approaching Easter, we wish you a healthy, peaceful Christmas, spent with your loved ones. Easter is, above all, a time that brings us together. We would also like
to inform you that due to the Easter break, Prolog School of Polish will be open from Tuesday (11.04).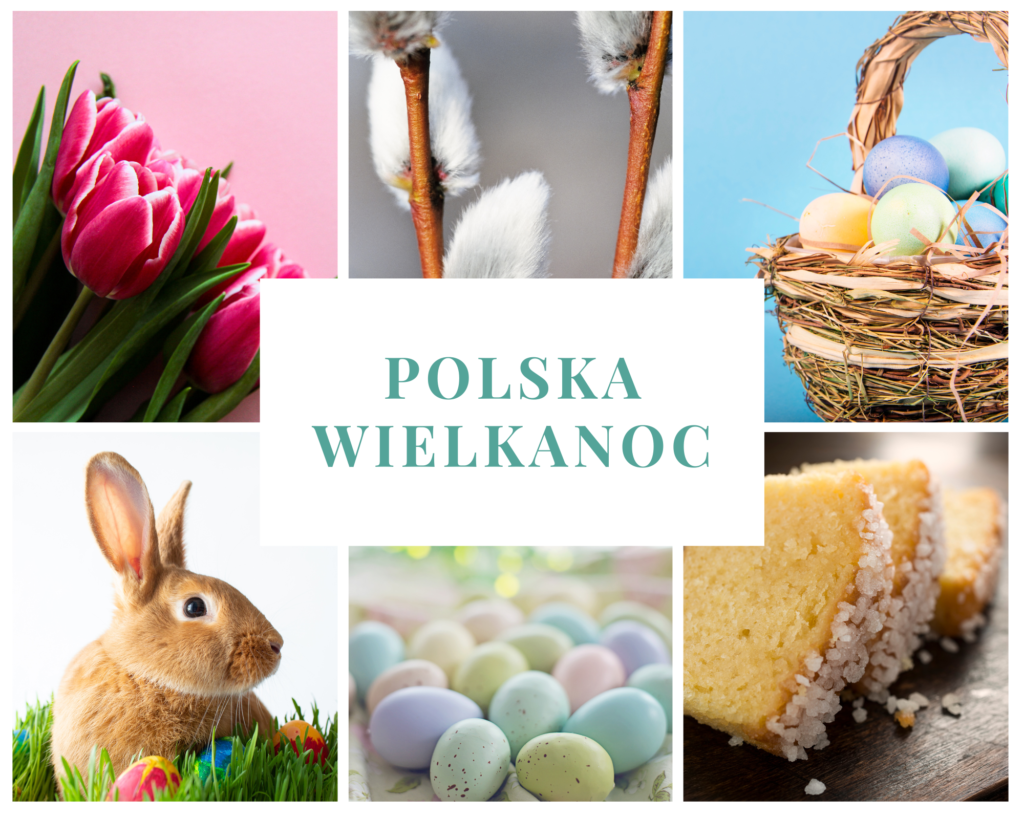 In Polish tradition, Easter is a time that is spent with the family. After a contemplative Holy Week and the blessing of food on Holy Saturday, the family sits down together for a ceremonial Easter Breakfast and shares a święconka, wishing everyone around. On the table, decorated with spring flowers and basil, you can find the colourful eggs that the children decorated the day before, cold meats, Easter cake or mazurek.
And on Easter Monday, the so-called śmigus-dyngus, all the girls hide from the cold water that the young boys pour on them. In some parts of Poland, you can also meet the Easter bunny, who brings presents to good children. They then look for them in the garden, in places where the hare could make its lair.
Depending on the region, there are also customs that seem to be far less common. One of these is Pucheroki. These are celebrated in the Kraków area. This custom originates from the old Kraków toker issues. It consists of young boys delivering various rhymed orations (usually humorous) on Palm Sunday, in return for which they receive small gifts or payment.
Another of these is Rękawka. This is a Krakow holiday celebrated on Lasota Hill
after the first spring full moon (usually Easter Tuesday), referring to the Slavic tradition of the spring festival of the dead. The Rękawka tradition includes throwing and rolling eggs, a symbol of new life.
Śmiergust is a custom similar to śmigus-dyngus, but is celebrated in a different form. It occurs in Silesia. During śmiergust, boys dress up in colourful costumes and cover their faces with handmade masks. They douse the girls they meet with water and then dance and sing together.